Authors
Authors can register, submit and edit articles and media. You can approve/decline authors/articles/media.
Publisher has a great set of features for Authors on the front end:
Authors can:
Sign up
Submit articles
Submit media
Edit submitted articles and media
Edit their author profile
Authors have a CPanel with easy access to common features

Author can view all their media on the My Media page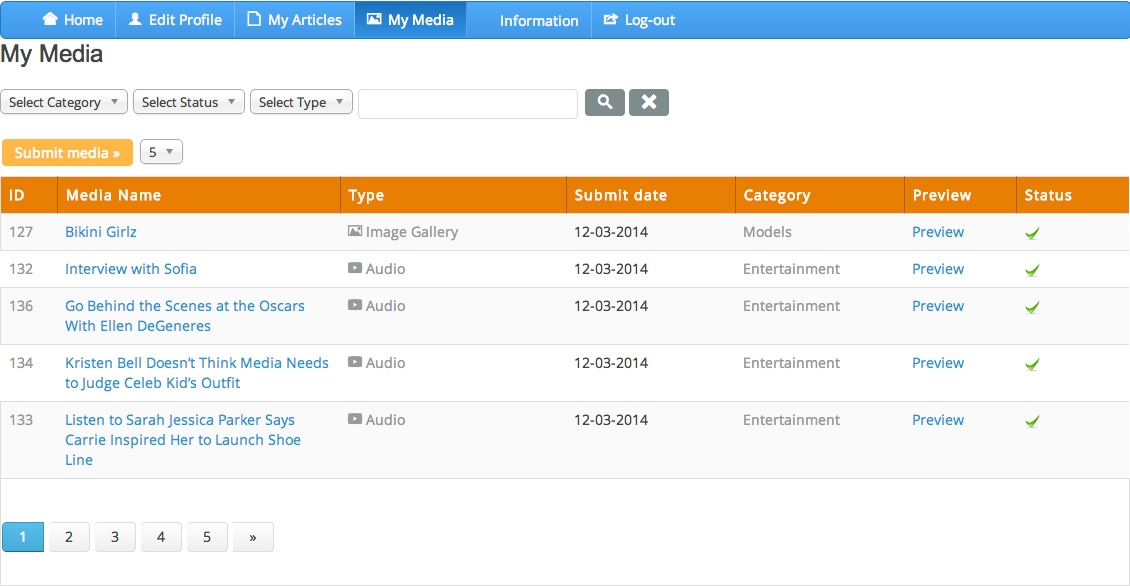 Authors can view all their articles on the My Articles page.

Authors can easily submit media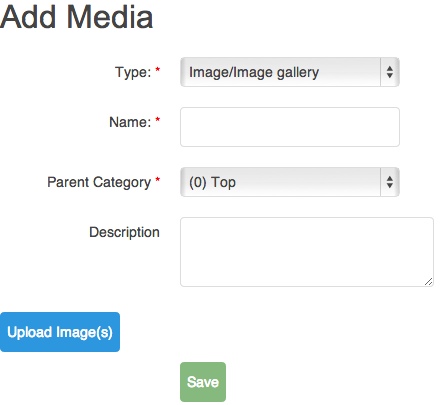 Author's profiles contain the following information:
Photo
Biography
Blog, twitter, Facebook, website URLs
A list of articles by this author
You can display a list of all your authors

Each author has a profile with all their information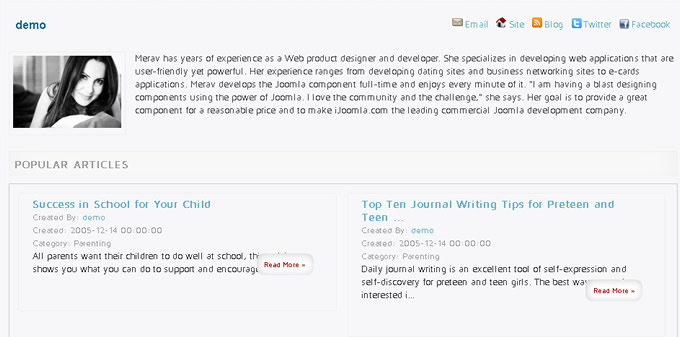 Managing authors on the backend
Admin can add new authors, edit their account, and set up auto approvals for them.