Social Media
Let your readers promote your articles by adding the social media buttons that come with Publisher.
Social media sharing buttons are nothing new but in Publisher's new design, we made them so big and obvious that no one can ignore them. They just have to click that huge "share on Facebook button"! We also added three new sharing buttons for Google+, Twitter and Pinterest. They are all beautifully designed and stand out for maximum effect.:
We've also added support to all the major social media APIs. Now when you share content, your followers always see exactly the content you want to share. That doesn't always happen on other sites and it's a major improvement on the way sharing was done before.
Choose which social buttons to show and which to hide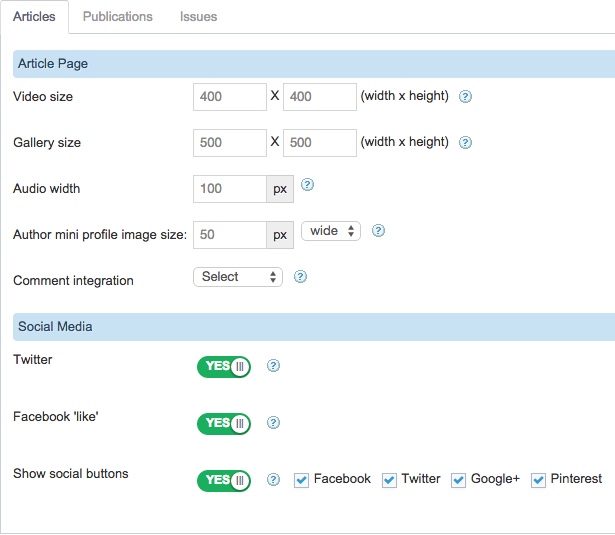 The social buttons will show at the bottom of your articles