11 Beautiful Styles
Even if you don't know the first thing about CSS, you can still create a stunning publication with our built-in styles!
We've created 11 beautiful style to help you get started:
CNN styles
TheGuardian.uk styles
People.com styles
BBC News styles
If you know a little CSS, feel free to make any changes to these styles or create your own. If you don't know CSS, just use the exiting styles, they are great!
Manage your styles in the Style Manager
Publisher comes with 30 beautiful styles. You can assign a different style to each zone, or the same style for all zones, it's up to you. For example, the top zone can have a style with larger font and images, and the zone under it, can have a style with smaller size of font and images.
Edit any style in a friendly way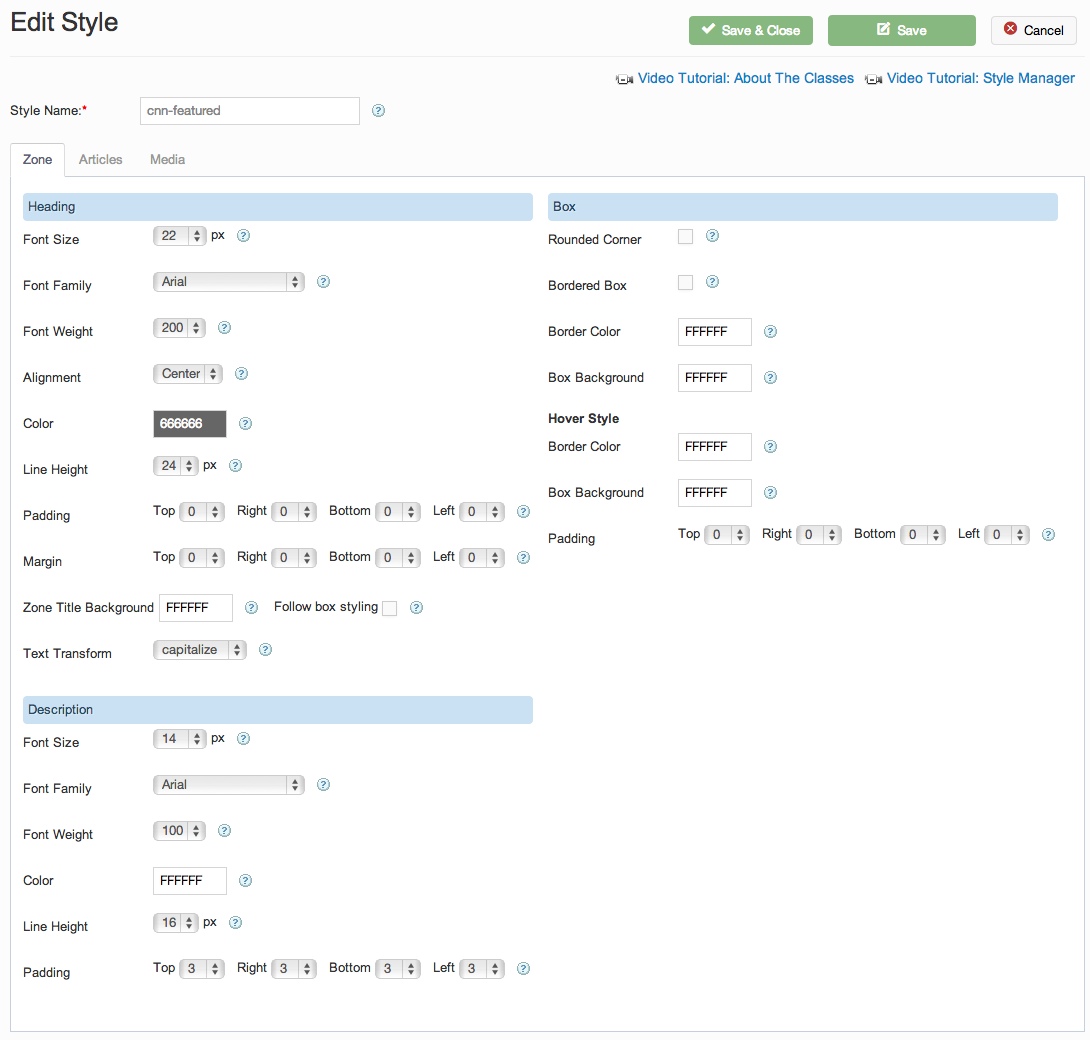 Choose the style for each zone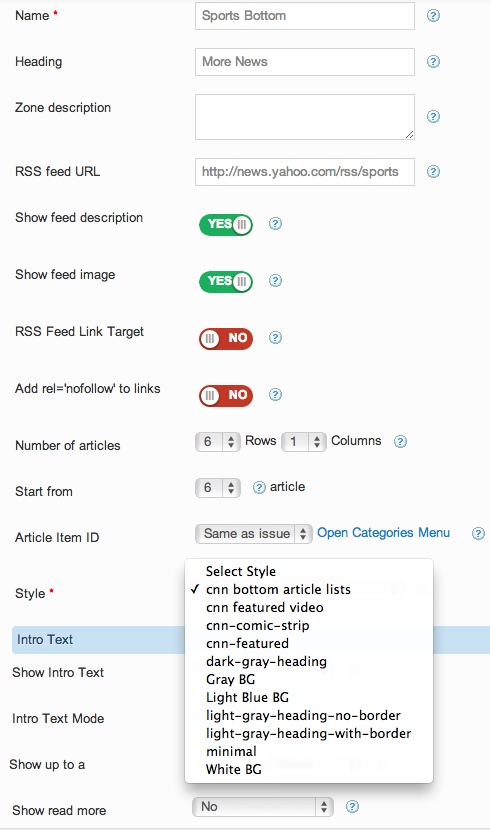 Give your issues any look and feel you want